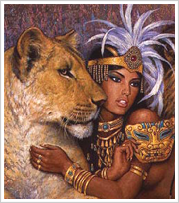 Workshops
Tantra Soirees
This intoxicating 7 week course is devoted to deepening your Practice in Tantra. Come and step into the Purity of Desire and Open to the Spontaneity of every Moment.
This is a chance to Explore Energy, Open your Heart and Just Be Yourself!
This course is designed to bring Practical and Experiential inderstanding to participants. This will happen through Tantric Meditations, Dyadic work, Breathwork and various other Treats.
This course is highly recommended to those who have completed Tantra 1 and Tantra 2 as a follow up in a practical form. However it is not a pre-requisite for the group so please contact Krista if you are interested.
Please note this group is limited to an equal amount of men and women so early registration is advisable.It is open for both couples and individuals. The practices are really opening us to True Intimacy and please anticipate this may be both Challenging and Refreshing. The Space held for this work is both very Safe and Sacred.
This will be a Monday evening program from 7:00- 9:00 PM for 7 weeks.
From October 12th until November 30th. Please note there will not be a class on Monday the October 25th.
Investment-- $130 for 7 week course. Advance payment necessary.
Tantra 1
Tantra is a link between Love, Sexuality and Sacredness.Come and explore the teachings that awaken us at the Heart of Tantra.
These juicy esoteric teachings are presented with a very clear and direct approach without losing a drop of their original mystique and richness.Here we let go into the fascination of the mysteries and secrets of spiritual eroticism.The teachings are shared from the heart and maintain a commitment to a clear and elevated level of communication.There are no expilicit demonstrations or nudity whatsoever.
Printed supplemental materials are provided and the workshop offers various teachings, meditations and excercises to really integrate the essence of the tantric teachings.
Tantra 1 is consecrated to mostly theory, training and practical issues for the individual. This course contains all the necessary knowledge for participants to begin mastery of their sexual energy.Our spiritual path and sexual life are harmoniously aligned of our evolution.This is an opportunity to awaken your human potential beyond previous limitations.This workshop is for both couples and individuals. This workshop will bring a new level of depth and connection to any intimate relationship.
Saturday & Sunday October 3rd & 4th 9:30-5:30
Vancouver, B.C.
Location TBA
$180 early bird price unti September 27th then regular price of $220 applies.
Navaratri Sadhana- Adoring the Goddess
Navaratri is a traditional Celebration known as the Nine Nights of Durga.During these days and Nigts we celebrate various manifestations of the Goddess.
We will be working in 3 segments devoted to various Goddesses starting first with Kali then with Lakshmi and finally the last 3 days shall be goverened by Matangi.
There is one scheduled meeting for each of these Goddesses every 3 days otherwise you will be receiving inspirations of all sorts via email to inspire your relationship with these Divine Mothers.
You will receive Mantras which are the sound form of the Deity that simply helps us to reveal deeper truths. You will need to commit to maintaining some meditation practice on your own time.
You will learn the art of Rice Yantras (traditional geometric tools for meditation), music, stories, Mantras, Fire Ceremony, Fasting (optional) and more. These are known to be some of the Tantric Arts and Treasures.
All Spiritual practices done during the time of Navaratri will be amplified.This is a time to boost your practice and go a little hard core with your Devotion!
If you have been curious about working with some of the Tantric Maha Vidyas known as the Wisdom Goddesses here is a Golden window of Opportunity!
Tuesday October 13th 7-9pm
Friday Octobe r16th from 7-9pm
Sunday October 18th from 7-9pm
Early bird special until October 5th-$90
Regular Pricing after October 5th- $120
Mantra, Tantra, Yantra-Nectar of the Goddess
Curious about Mantra?
Mantra is an essential tool for attuning our bodies and minds to their proper resonance, the Divine presence that constitutes our own deepest Self. Mantra is a prime practice in Tantra Yoga where the mantra is actually the sound form of the deity that helps us to reveal inner truths. Mantras are exteremely powerful and transformative gifts that have a tendancy to move our Kundalini energy.
During the weekend we will work with the mantra of the delightful Maha Vidya known as Matangi. The Maha Vidyas are also known as the Cosmic Powers or the Ten Wisdom Goddesses. These Goddesses of the Tantric tradition represent all the energies of the Universe. Matangi is a charming Goddess whom often exists on the periphery of traditional society and represents the energies of creativity, knowledge, speech, music and the arts. She is Mother of all the powers of sound and is known to be the Tantric form of the Goddess Sarasvati the famed Devi of music and learning.
We will create a rice Yantra for the Great Mother. A Yantra is a geometrical meditation design of pure beauty that holds the enegry of the Goddess in a different form. It is a lot of fun to create and you will find it holds an incredible field of energy.
We will finish the weekend with a Yagna which is a traditional fire ceremony. Reciting mantras in the presence of the Sacred fire gives them an extra charge that is very powerful. The fire magnifies their influence into the Universe and it is also a splendid opportunity to make offerings.
This is a chance to show your Love for the Sacred Feminine. it is also a chance to develop a daily meditation practice. This weekend is a taste of some purifying and sacred Tantric practices that I am offering through the Grace of my Beloved Teacher Guruji Rajkumar Baswar. I have worked with him and the Maha Vidyas over many years and am happy to share some of this magic with others.
Please RSVP as space is limited
Pleaase bring a red piece of cloth that is big enough for you to sit on in meditation without any part of your body not on it. It will be used only and especially for meditation. The assan is a necessary in this tradition.
Sorry to announce but if you are a woman and are menstruating it is not the time to work with these energies. The extra power of menstruation and the extra power of the Goddess Mantras are just too much Shakti. If you are inconvenienced by this and have a fierce longing to work with Matangi please let me know.
Please bring a snack for the break.
Sacred Rituals
Ritual is an opportunity to bring sanctity and sacredness to individuals, couples and your spiritual practice.
Ritual helps us to step out of time and enjoy the mystery that surrounds us.Ritual becomes a very powerful prop when performed with the intention of sacredness offering beneficial effets on our subtle bodies and opening our hearts.
For those that often find themselves doing instead of being this is an opportunity to cultivate the Sacred bringing us entirely into the present moment.
We move ourselves beyond the realm of thought opening us to expansion and the recognition of the Divine. We begin to recognize the divinity in every living cell of the Universe and understand the pure beauty present in every corner of life.
This workshop will offer the fundamental basics for bringing ritual into daily life and practice. We will complete the workshop with a Lingam Puja which was practiced by the Kaula tradition of ancient Kashmir. This ritual will be a devotional offering honoring the Light of Consciousness.
These teachings are rooted in the Tantric tradition as well we may consider ritual to be an expression of the Bhakti path opening our hearts in love and devotion.
Please bring a notebook, piece of fruit as offering to the altar and Love.....
Rites of Passage Ceremony
Since ancient times life's passages have been acknowledged with sacred ritual. These empowering ceremonies bring us great clarity, acceptance and harmony with our own cycles and the natural world we live in. The shifts experienced from this work are lifelong. I feel passionately that all women should be honoured with such an experience. This passage is supported and aligned with the goddesses of the tantric tradition. It is a celebration of our Divine Feminine energy. Connecting with the beauty of song and dance we shall honor all of the stages of a woman's life.
Rites of Passage Ceremony
Returning November 2015
Exhale Yoga Studios-Cambie Street Vancouver
Fee- $60
Tantra 2
Tantra is the essential key linking sexuality, love and sacredness.This course builds on the foundation established in Tantra 1. Throughout the weekend we shall explore the depth of Tantric lovemaking and cover various topics including love vs possesiveness, specific Tantric postures of lovemaking according to the chakras, Transfiguration and Tantric Ritual.
These teachings offer us the potential to reach a profound spiritual level of sexuality and a truly deep level of intimacy in relationship.
September 19th & 20th 9:30-5:00
1200 Portage Avenue
Winnipeg, Mannitoba
November 14th &15th 930-530
TBA
Vancouver
Please contact Krista with an questions about the workshop
604 505 9777
This e-mail address is being protected from spambots. You need JavaScript enabled to view it
Heart of Tantra Festival
Returning next summer to Squamish Valley in Late June 2016. Dates will be confirmed in January.
Tantra Yoga First level
During this program you will learn the basic theory and secret teachings of Tantra Yoga. This will be presented in a clear and scientific way through lectures and asana. This Tantra Yoga certificate course focuses on the alchemical qualities of Yoga. Throughout the program discover how to work with your chakras nad subtle energy body. Our cirriculum is designed to make the mysteries of Tantra available to all.
TBA Vancouver
Cost $350 for full 1st level course including over 40 hours of classtime
Intensives $60 drop in also possible