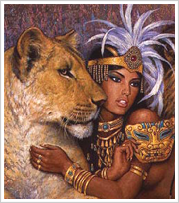 Ceremony
Ceremony is a magical way to step out of time. Since ancient times humans have been using ceremony and ritual as a way to connect to the Sacredness of this very moment.
Rites of Passage ceremony
Rites of Passage Ceremonies acknowledge and celebrate the natural transitions that we experience in our human lives. These ceremonies bring us into deeper intimacy with our own natural cycles and harmonize us with the natural essence of the Universe.
In the Rites of Passage Ceremony for Women we honour all the stages of womanhood from birth until death. We invoke the guidance and blessings of some of the Maha Vidyas- The Wisdom Goddesses who dance us through a journey symbolic of the many stages that we experience in our lifetimes. We feel the pure beauty and force of the Divine Feminine. We awaken through the power of song, prayer, dance, purification and the taking of vows. The shifts experienced in this ceremony are life long. I feel so sincerely that all women should experience such a celebration of femininity. This is a time to offer a sacred recognition of the divine goddess residing in all women. The effects of this ceremony vary per individual and create lifelong shifts in our being.
Yoni Puja and Sacred Womb Healing
This Cereomony is an opportunity for women to collectively pray, let go, release, heal and find forgiveness for self and others.I know very few women who have not at some time experienced the loss and emotional challenges due to abortions or miscarriages. Some times these experiences happen and we just put it behind us and move on yet on some levels we are still carrying a wound. Carrying old stories and feeling somewhere inside. At times we are still connected with these souls in whichever realms they beand we still need to make peace with this relation.This is a chance to deeply journey and work within.To offer the gift of Love and Forgiveness where it is needed.
The night will be held in a Sacred and Safe space and the work begins with your own personal process. To complete our journey we will perform a traditional Yoni Puja of the Kaula Tantric Tradition on a symbolic Yoni.
This Ritual is offered from the heart for the healing of the Sacred Feminine on the Planet
Divorce Ceremony
A marriage is a sacred contract involving vows, commitment and some official paperwork. Often when a couple chooses to end their marriage they simply finish the paperwork and physically separate. Energetically they are still connected and a ceremony is a great tool to finalize the separation of the two beings so that they may begin a new life. This ceremony can offer the couple some emotional closure as well as opening them to new potential in life. This ceremony may be personally designed for the couple depending on their desires and needs.
Individual Ritual Services are Available
Rites of Passage Ceremonies
Divorce or Seperation Rituals
House Blessings
Goddes Rituals
Purification Rituals
These Rituals are uniquely designed for your specific needs, please contact Krista for pricing